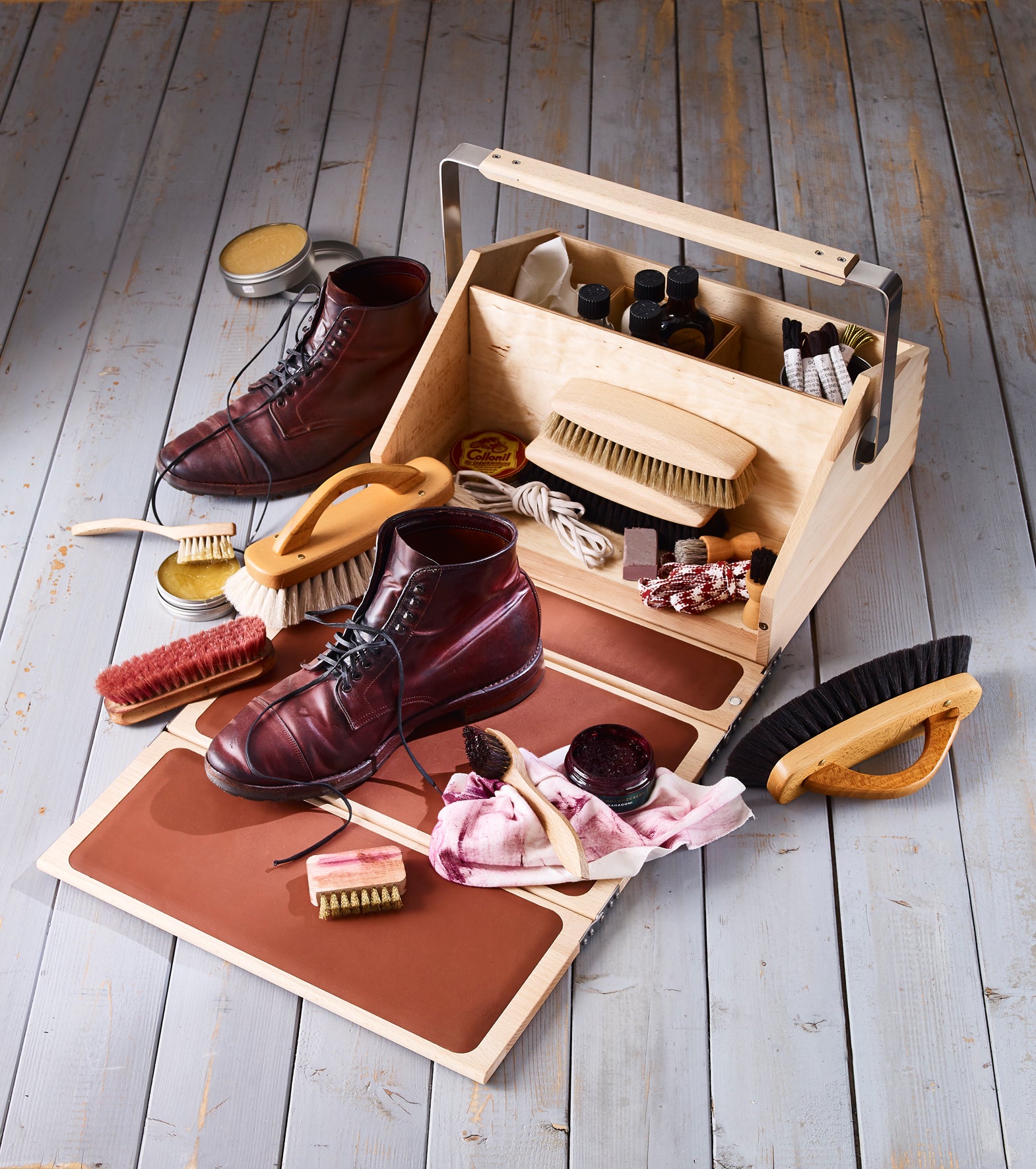 Shoe Cleaning Valet Box with Folding Lid
SKU: 380010
Beautifully hand crafted to the highest possible standard, our deluxe, oiled beechwood shoe cleaning box is an heirloom quality piece which will pass from one generation to the next.
With a swivel stainless steel handle bridged with an oiled beechwood grip section for comfortable transportation, the hinged wooden lid and back partition folds back completely to reveal a leather lined surface on which to clean shoes. Inside, there is one large section at the back and three smaller compartments at the other side to accommodate brushes, polish and other shoe cleaning kit.
40cm long x 35cm wide x 31cm high, it is supplied empty for your own collection of shoe cleaning equipment.
Designed and developed by Redecker in Germany, quality brush manufacturers since 1935, most of our collection is manufactured at the Redecker workshops, although some items require specialist manufacturing processes in other parts of the world.
With over 80 years experience in brush making, the family owned business continues to work using traditional methods and natural materials sourced from across the globe.
The Oxford Brush Company is based in the Cotswolds near Oxford and takes pride in sourcing and selling the exquisite traditional and modern collection of Redecker branded brushes to the UK market.
Shoe Cleaning Valet Box with Folding Lid