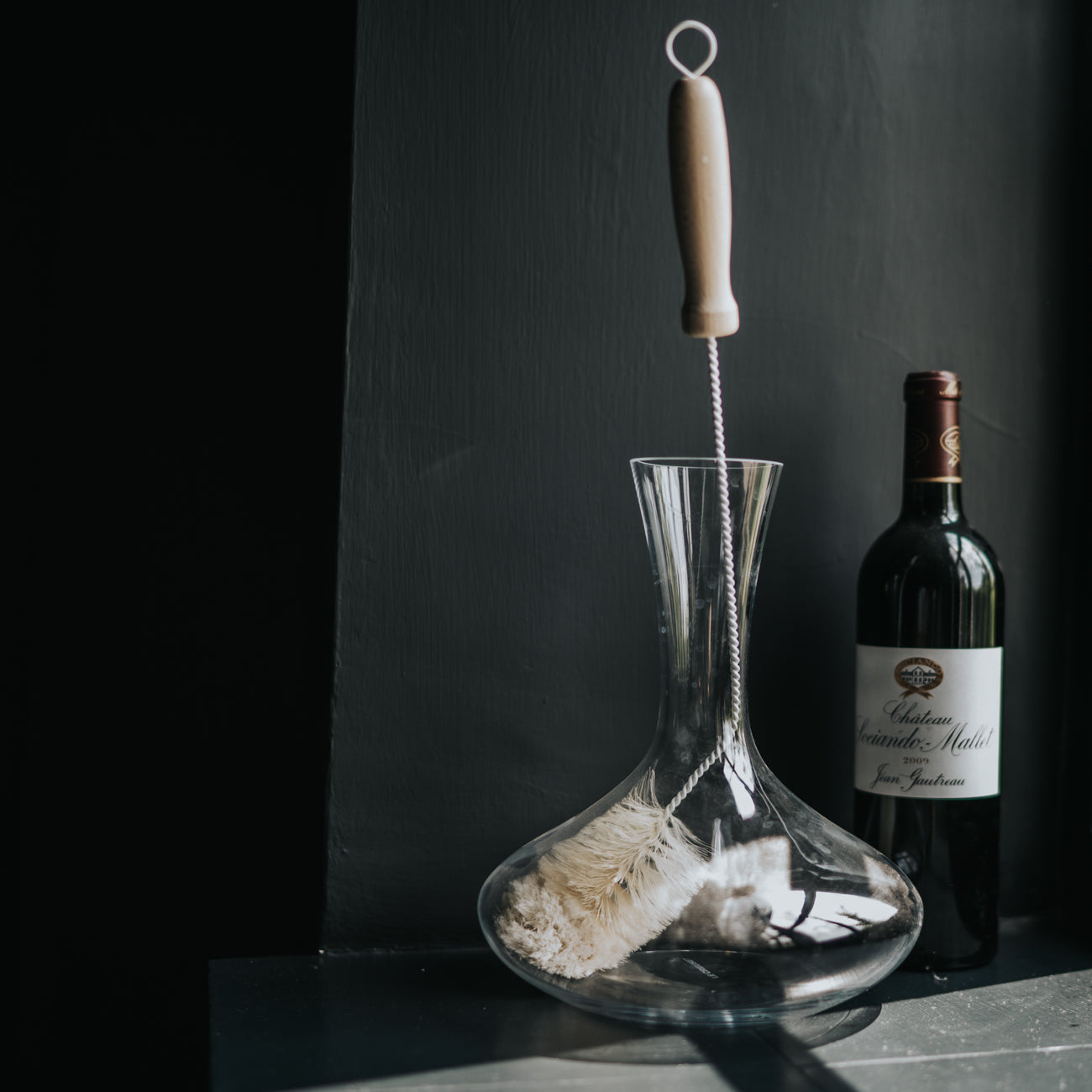 Decanter Brush
SKU: 541040
The solution, at last, for gently cleaning glass and crystal decanters and carafes left with stains and residue from wine, port and other spirits.
With a contoured, oiled beechwood handle and broad, light bristle brush head set on rigid, twisted steel wire, our decanter brush benefits from a generous cotton tipped end to assist with both cleaning and drying of the interior as well as protecting delicate surfaces from scratching during the cleaning process.
Brush head measures 12cm long x 6.5cm diameter, 47cm long overall and angled for ease of use.
A brush to keep or to give as the the perfect host or hostess gift (with or without the wine accompaniment)!
Designed and developed by Redecker in Germany, quality brush manufacturers since 1935, most of our collection is manufactured at the Redecker workshops, although some items require specialist manufacturing processes in other parts of the world.
With over 80 years experience in brush making, the family owned business continues to work using traditional methods and natural materials sourced from across the globe.
The Oxford Brush Company is based in the Cotswolds near Oxford and takes pride in sourcing and selling the exquisite traditional and modern collection of Redecker branded brushes to the UK market.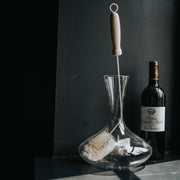 Decanter Brush