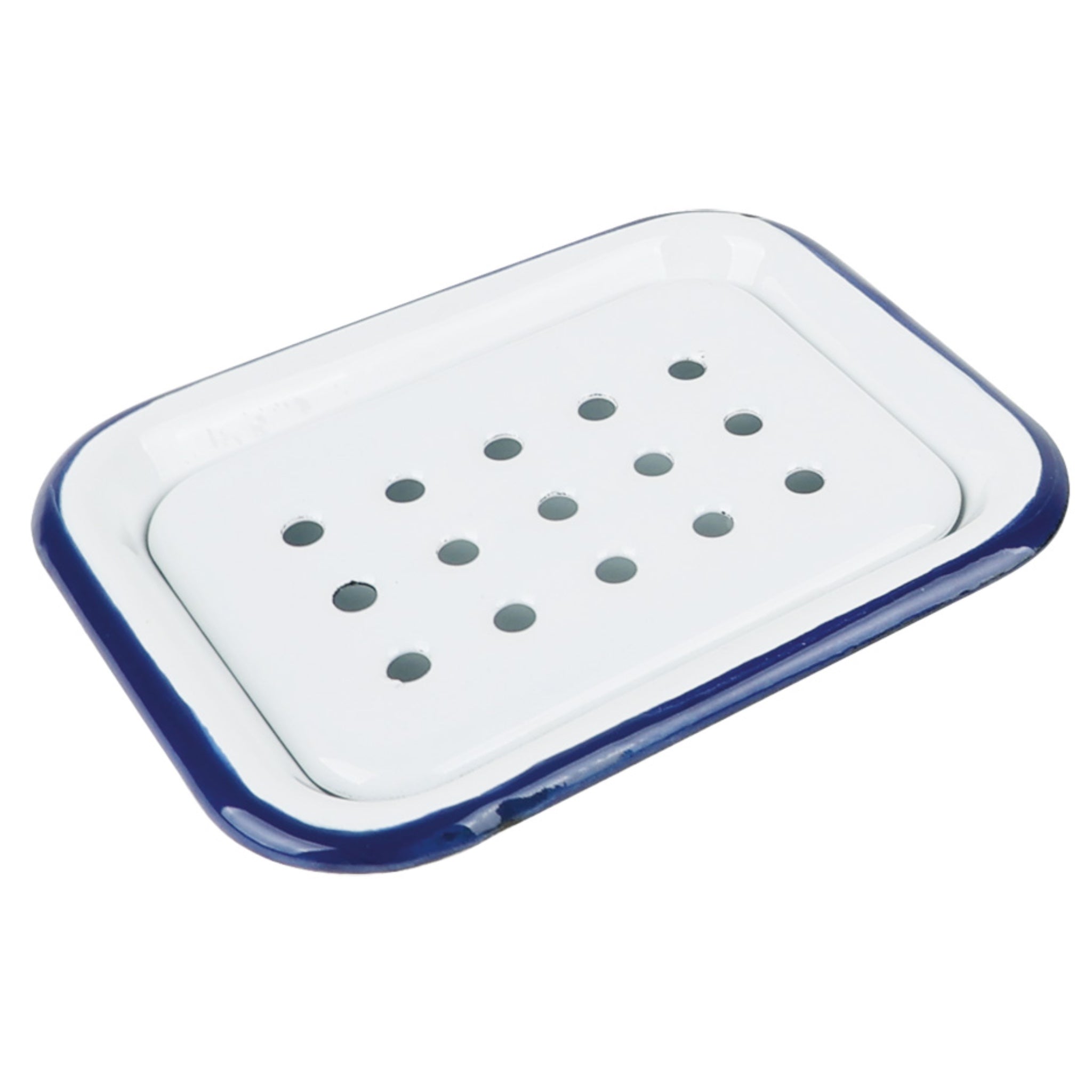 Enamel Soap Dish
SKU: 698513
Measuring 13.5cm x 11cm, this is the perfect addition to any bathroom. With built in tray to keep the soap elevated off any water run off, this design is perfect for any sink with high traffic.

Enamel has been held in high regard for centuries thanks to its rust-free, surface-sealing, highly hygienic properties, and ease of cleaning. The first specimens discovered are now more than 3,500 years old. Carl Peter Faberge used enamel made of noble materials for the decoration of his famous Easter eggs created especially for the Russian Tzars. The special surface guarantees the simple care and hygiene of these lovely, traditional bathroom articles. The blue edge is applied by hand, resulting in a one-of-a-kind product.
Designed and developed by Redecker in Germany, quality brush manufacturers since 1935, most of our collection is manufactured at the Redecker workshops, although some items require specialist manufacturing processes in other parts of the world.
With over 80 years experience in brush making, the family owned business continues to work using traditional methods and natural materials sourced from across the globe.
The Oxford Brush Company is based in the Cotswolds near Oxford and takes pride in sourcing and selling the exquisite traditional and modern collection of Redecker branded brushes to the UK market.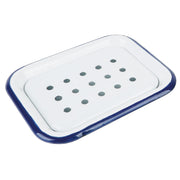 Enamel Soap Dish