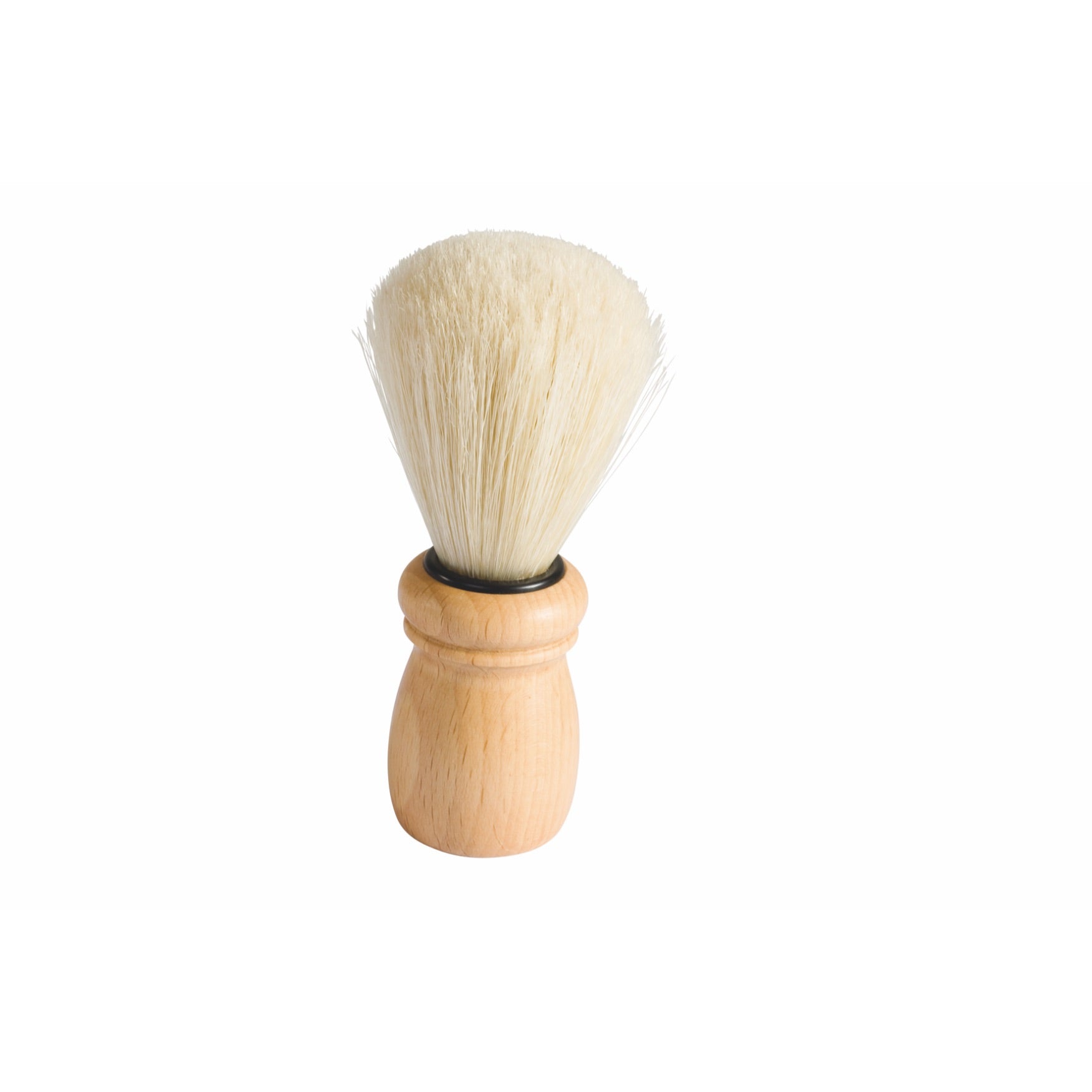 Barber's Brush - Natural Beechwood
SKU: 641012
An extra large size barber's shaving brush set with light bristle, our natural beechwood brush has a contoured handle with integral turned collar finished with a black ring. Perfect for those who prefer a generous amount of lather and firmer texture brush, it is made by Muhle and is also available in black or dark brown beechwood options, 641011, 641013. 13cm high.
All our shaving brushes will generate an excellent lather when used with our hard shaving soaps, available separately. Use soap and brush with warm water, generously applying lather to the entire beard area and then use a sharp, clean blade razor, working in the same direction as hair growth; start shaving at the sides of the face, working downwards and finish by working upwards under the chin from the throat. Rinse the brush thoroughly after use and allow to air dry, preferably on a shaving brush stand, also available separately.
Designed and developed by Redecker in Germany, quality brush manufacturers since 1935, most of our collection is manufactured at the Redecker workshops, although some items require specialist manufacturing processes in other parts of the world.
With over 80 years experience in brush making, the family owned business continues to work using traditional methods and natural materials sourced from across the globe.
The Oxford Brush Company is based in the Cotswolds near Oxford and takes pride in sourcing and selling the exquisite traditional and modern collection of Redecker branded brushes to the UK market.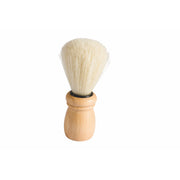 Barber's Brush - Natural Beechwood