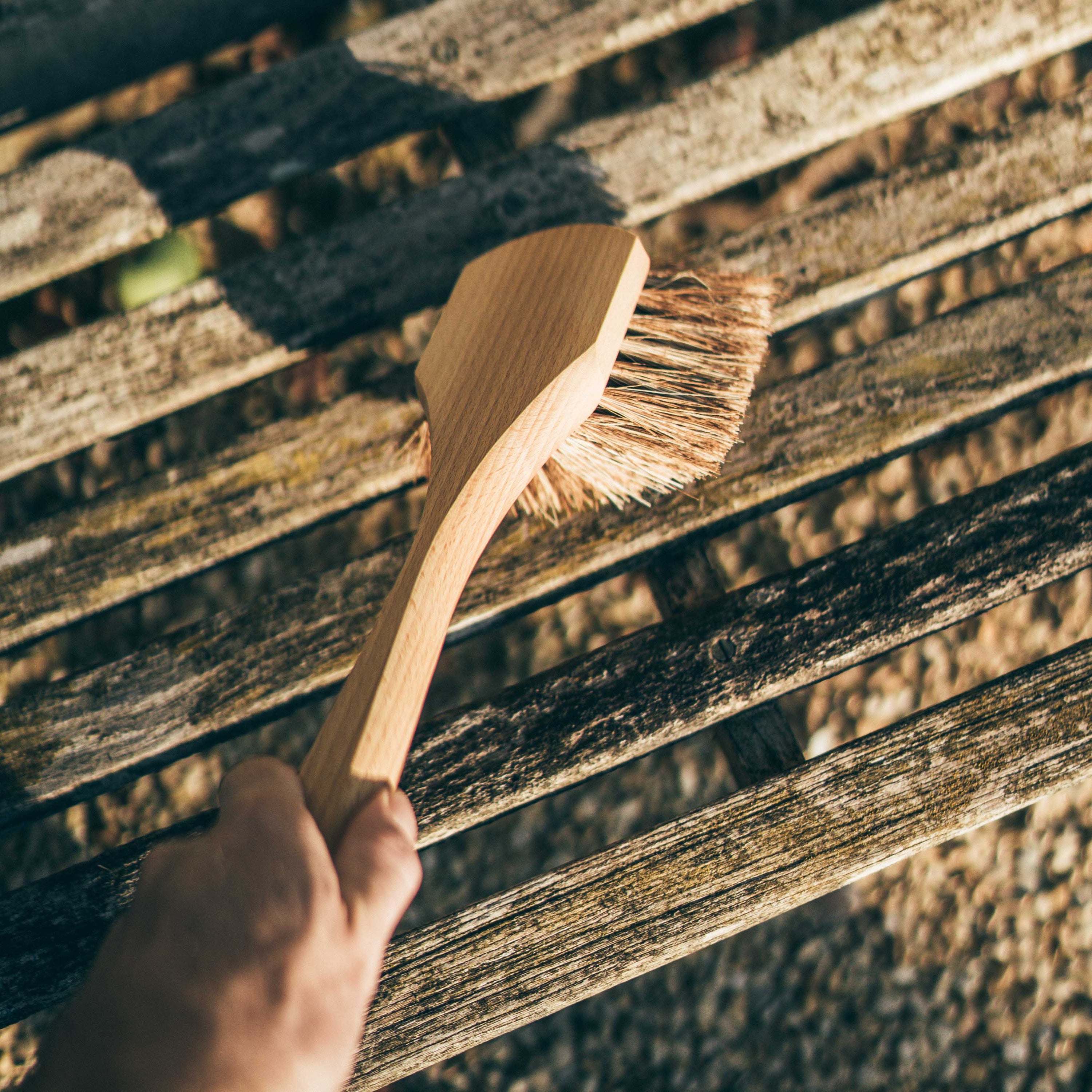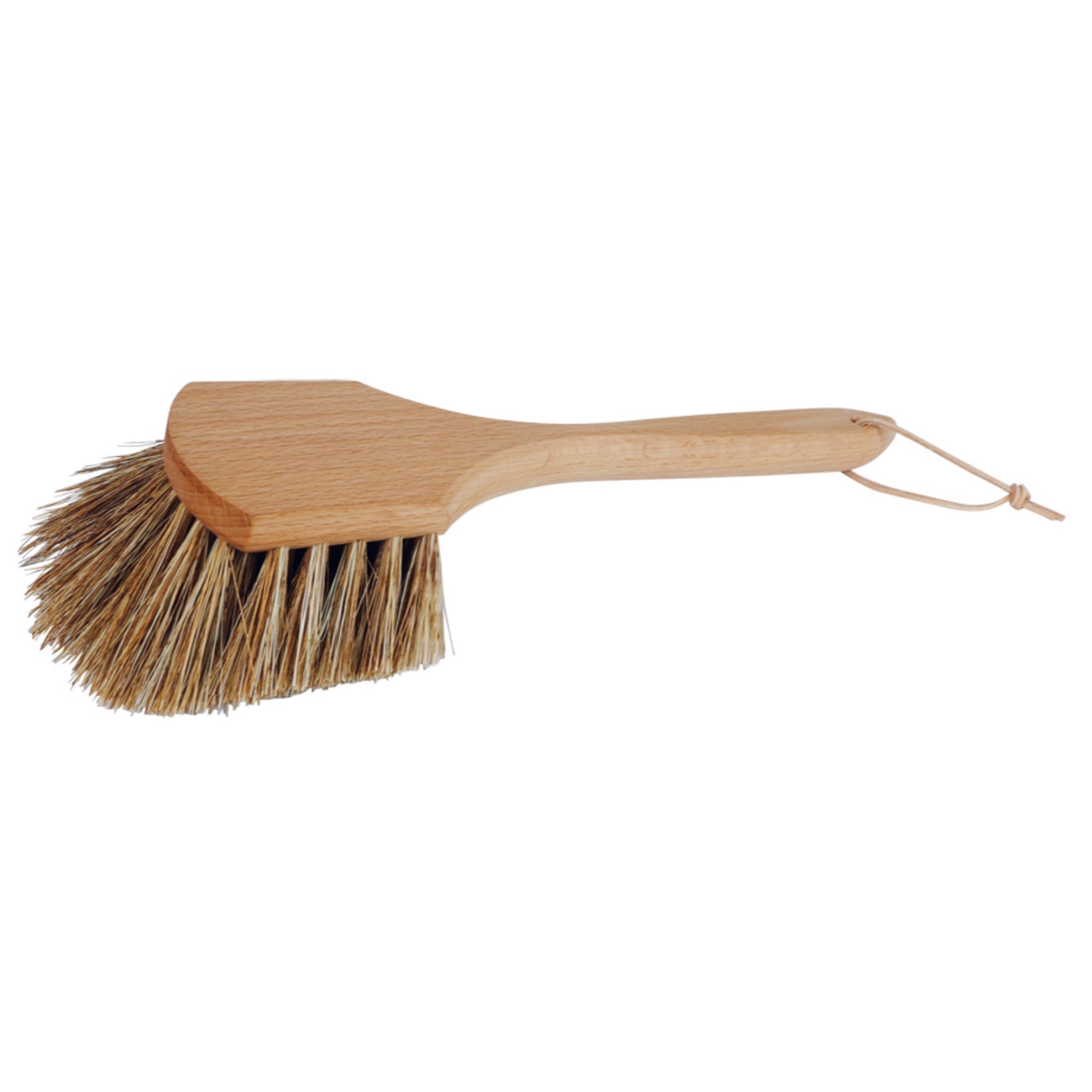 Garden Furniture Brush
SKU: 305636
An absolutely brilliant addition to any garden, and a real statement of a brush! 
Made of beechwood and coming in at 36cm long, this impressive brush with large bristle head can handle any size piece of furniture. From tables to sofas, to your hammock or even on top of the BBQ; this brush can help on almost any surface, we've even tried it on a stone wall and it worked!
Due to the special plant fiber mix of coconut and tampico fibre, and the specially angled bristles, you can easily brush off soil residue, wet and dry leaves and other light dirt from your garden furniture. You're even able to get into the creases of your sofa cushions. 
If necessary, this brush can also be used wet, just make sure that you dry it when its hanging undisturbed from somewhere, (no leaving it bristles down on a table please!) 
Designed and developed by Redecker in Germany, quality brush manufacturers since 1935, most of our collection is manufactured at the Redecker workshops, although some items require specialist manufacturing processes in other parts of the world.
With over 80 years experience in brush making, the family owned business continues to work using traditional methods and natural materials sourced from across the globe.
The Oxford Brush Company is based in the Cotswolds near Oxford and takes pride in sourcing and selling the exquisite traditional and modern collection of Redecker branded brushes to the UK market.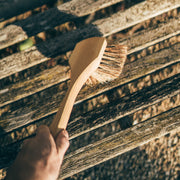 Garden Furniture Brush