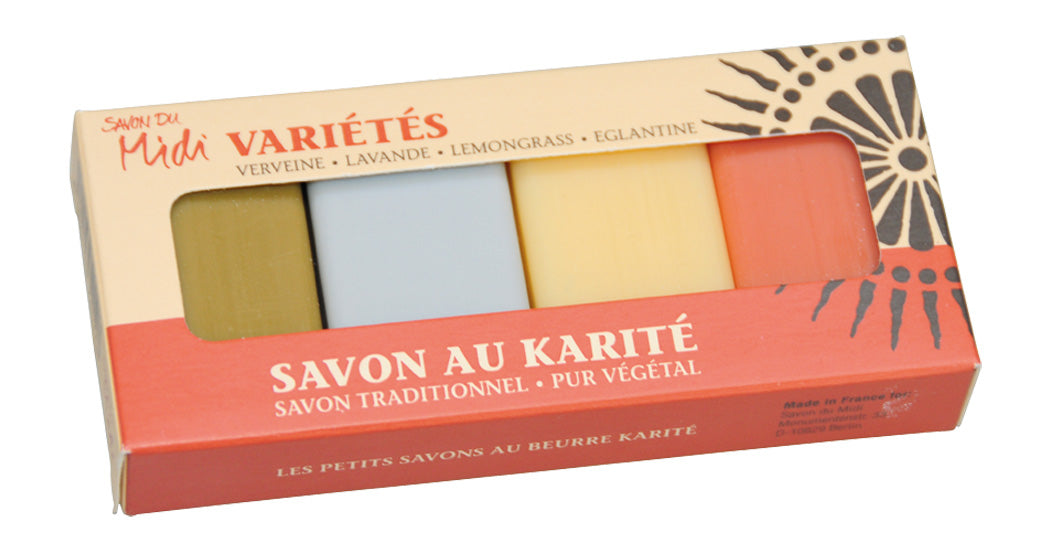 Guest Soaps Set of 4 - Savon Du Midi
SKU: 635067
Manufactured in small soap making workshops in France and using traditional methods and expertise handed down for generations, our Savon du Midi collection is created using only controlled, organically cultivated plant oils in Provence.

Our small Savon du Midi guest soaps come in a gift box with one each of Lemongrass, Lavender, Verbena (Verveine) and Rose, each crafted with karite butter and saponified palm and kernel oil. 20g each.
Designed and developed by Redecker in Germany, quality brush manufacturers since 1935, most of our collection is manufactured at the Redecker workshops, although some items require specialist manufacturing processes in other parts of the world.
With over 80 years experience in brush making, the family owned business continues to work using traditional methods and natural materials sourced from across the globe.
The Oxford Brush Company is based in the Cotswolds near Oxford and takes pride in sourcing and selling the exquisite traditional and modern collection of Redecker branded brushes to the UK market.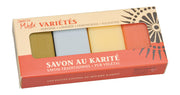 Guest Soaps Set of 4 - Savon Du Midi