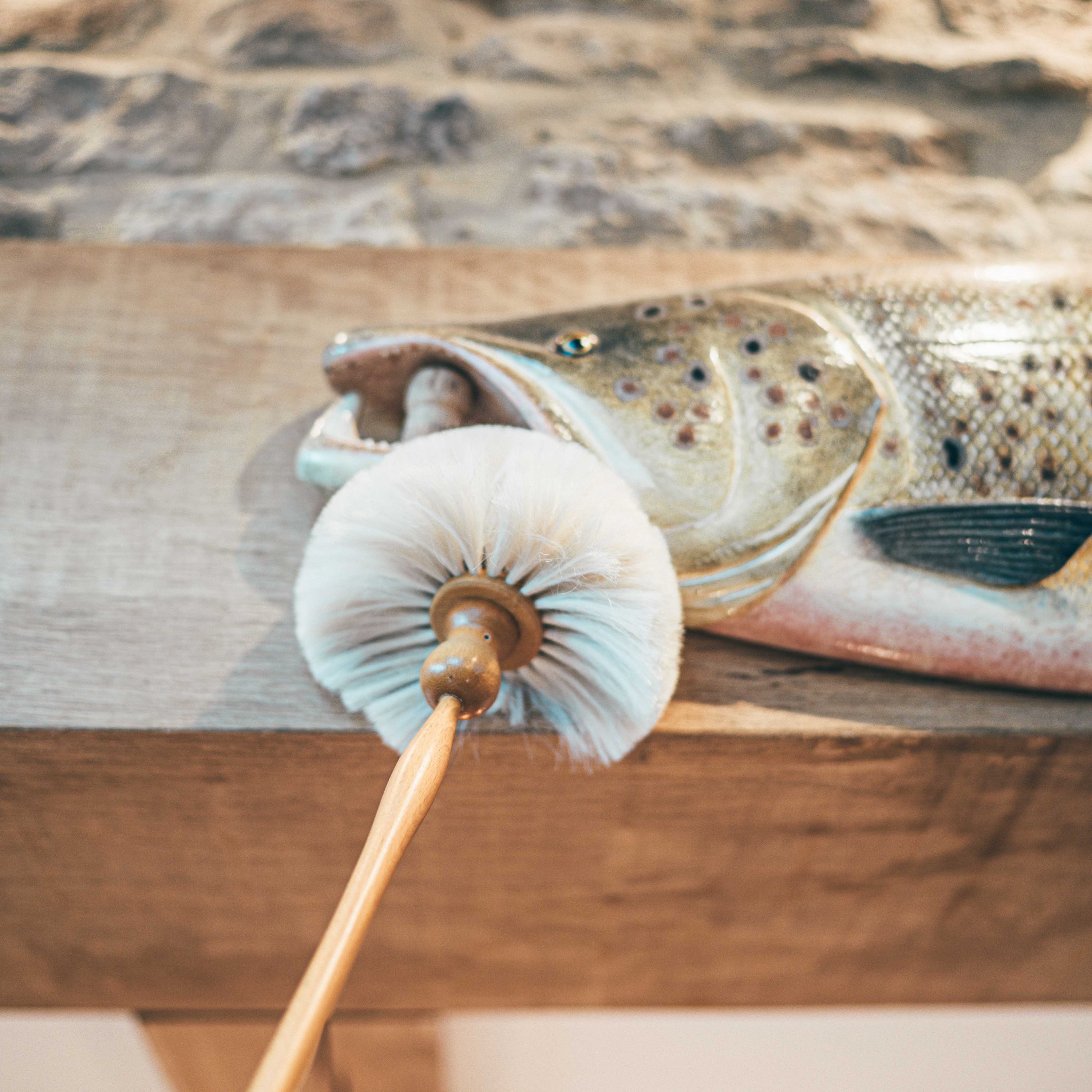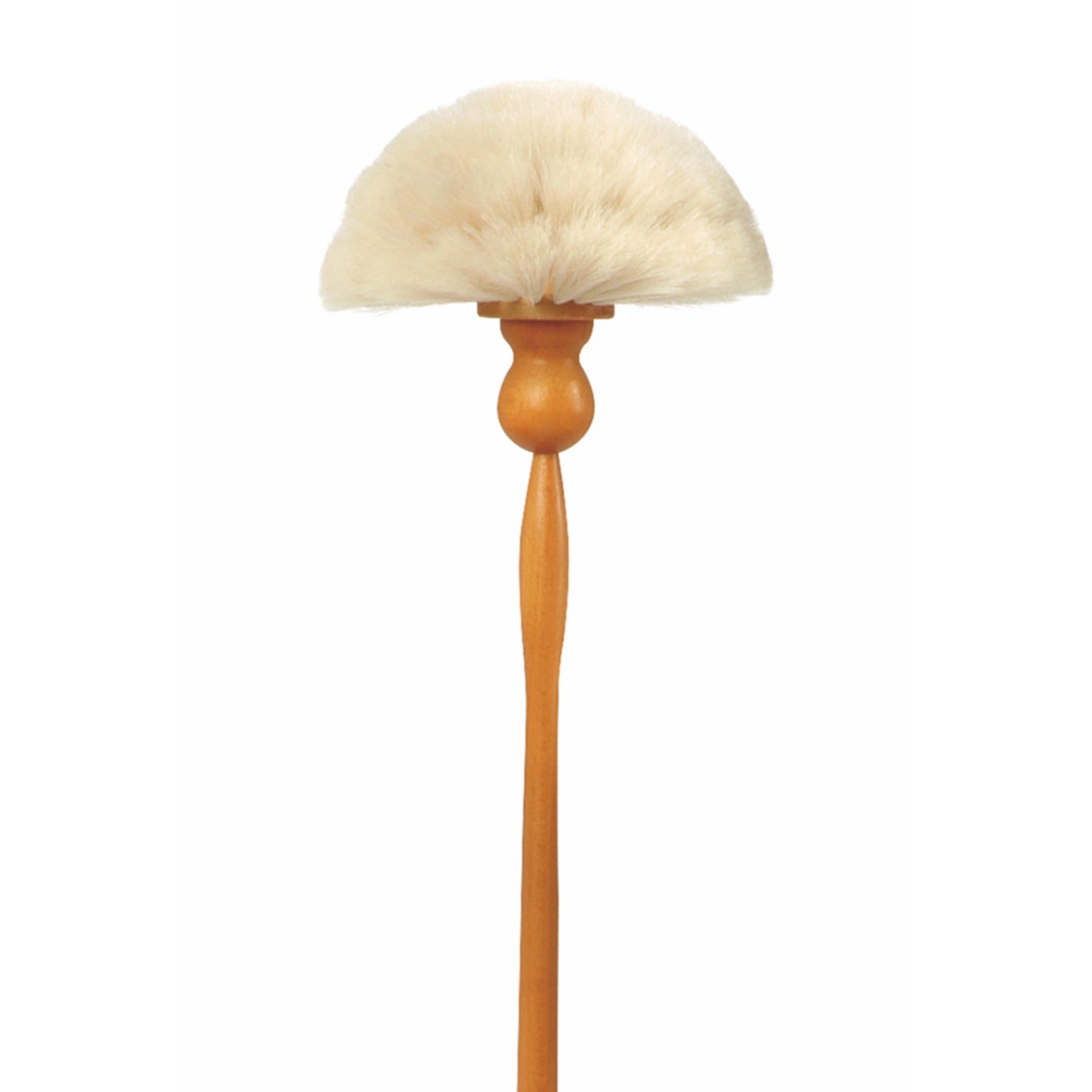 Goat Hair Duster Broom - 80cm
SKU: 460180
With a long, waxed beechwood pole handle topped with a soft, light, goat hair, 17.5cm diameter round brush head, our duster broom will reach into all manner of high places and tops of furniture, often saving the need for a step ladder thanks to its long 80cm handle.
It is entirely hand crafted by skilled craftsmen using traditional methods passed down through the generations. The waxed beechwood handle is fitted with a leather hanging loop and the hand threaded goat hair brush head has two holes for fixing at angled or straight settings for maximum flexibility in use.
Available also in 60cm and 120cm handle size options.
The brush hairs may be cleaned using lukewarm water with mild detergent or shampoo; rinse thoroughly and dry naturally away from direct heat then brush or comb the hair before storing flat or suspended from a hook.
Designed and developed by Redecker in Germany, quality brush manufacturers since 1935, most of our collection is manufactured at the Redecker workshops, although some items require specialist manufacturing processes in other parts of the world.
With over 80 years experience in brush making, the family owned business continues to work using traditional methods and natural materials sourced from across the globe.
The Oxford Brush Company is based in the Cotswolds near Oxford and takes pride in sourcing and selling the exquisite traditional and modern collection of Redecker branded brushes to the UK market.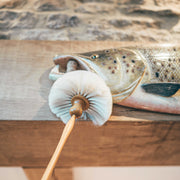 Goat Hair Duster Broom - 80cm