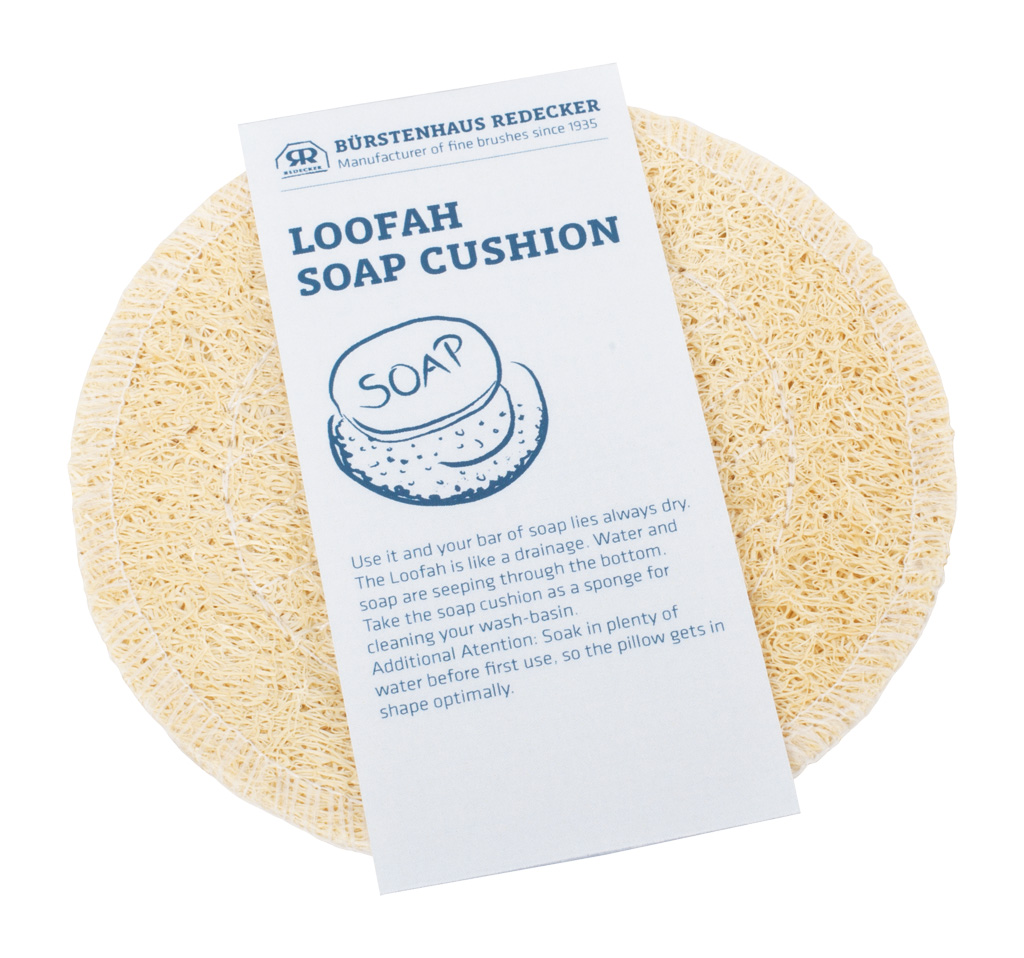 Loofah Soap Cushion - Round
SKU: 693512
Our round loofah soap cushion is compact enough to use for travel or to keep beside the wash basin at home. Measuring 11cm diameter it is made from natural loofah, a fibrous fruit which matures into an extremely fibrous, dry sponge.
Simply soak the loofah before first use to allow it to expand to its natural size and shape, then dry naturally. Place soap on top and it will absorb excess moisture allowing the soap to dry out properly without cracking or going soggy.
Can also be used gently to exfoliate skin in the bath or shower, or as a useful wash basin scrub cleaner.
Sold individually, its multitude of uses makes this an indispensable bathroom and travel accessory.
Designed and developed by Redecker in Germany, quality brush manufacturers since 1935, most of our collection is manufactured at the Redecker workshops, although some items require specialist manufacturing processes in other parts of the world.
With over 80 years experience in brush making, the family owned business continues to work using traditional methods and natural materials sourced from across the globe.
The Oxford Brush Company is based in the Cotswolds near Oxford and takes pride in sourcing and selling the exquisite traditional and modern collection of Redecker branded brushes to the UK market.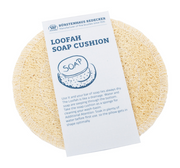 Loofah Soap Cushion - Round