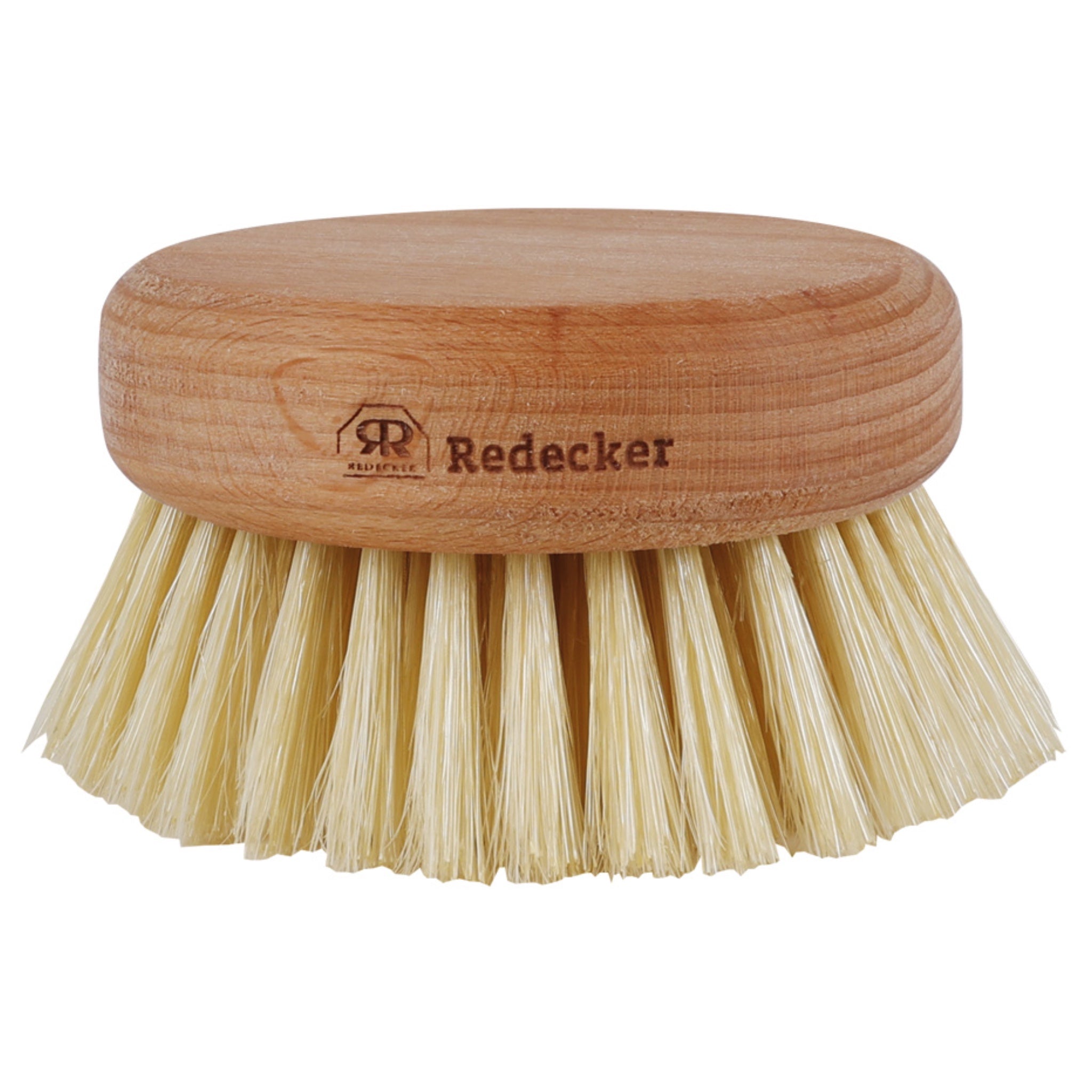 Massage Brush with Soft Bristle - Round Shape
SKU: 601007
A soft, light bristle massage brush, hand crafted from oiled beechwood in a round shape. This brush can be used for improving circulation, skin exfoliation and dry skin brushing. 7.5cm in diameter, this soft texture brush is also available in stiff tampico fibre option for firm, brisk brushing.

Massage brushes come in a variety of wood types and bristles, both plant fibre and animal hair. The brush head can vary from soft to extremely firm bristle, so choosing the right materials for your own personal preference is important. Oiled, waxed, thermo treated and steamed wood will repell water and makes brushes more suitable for storing in bathrooms and wetrooms.
Massage skin using small, circular, clockwise motions across the stomach, chest and back and long strokes towards the heart on limbs, starting at extremities of feet and arms then gradually working towards the torso and heart.
Designed and developed by Redecker in Germany, quality brush manufacturers since 1935, most of our collection is manufactured at the Redecker workshops, although some items require specialist manufacturing processes in other parts of the world.
With over 80 years experience in brush making, the family owned business continues to work using traditional methods and natural materials sourced from across the globe.
The Oxford Brush Company is based in the Cotswolds near Oxford and takes pride in sourcing and selling the exquisite traditional and modern collection of Redecker branded brushes to the UK market.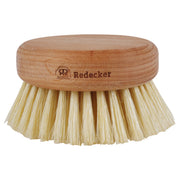 Massage Brush with Soft Bristle - Round Shape