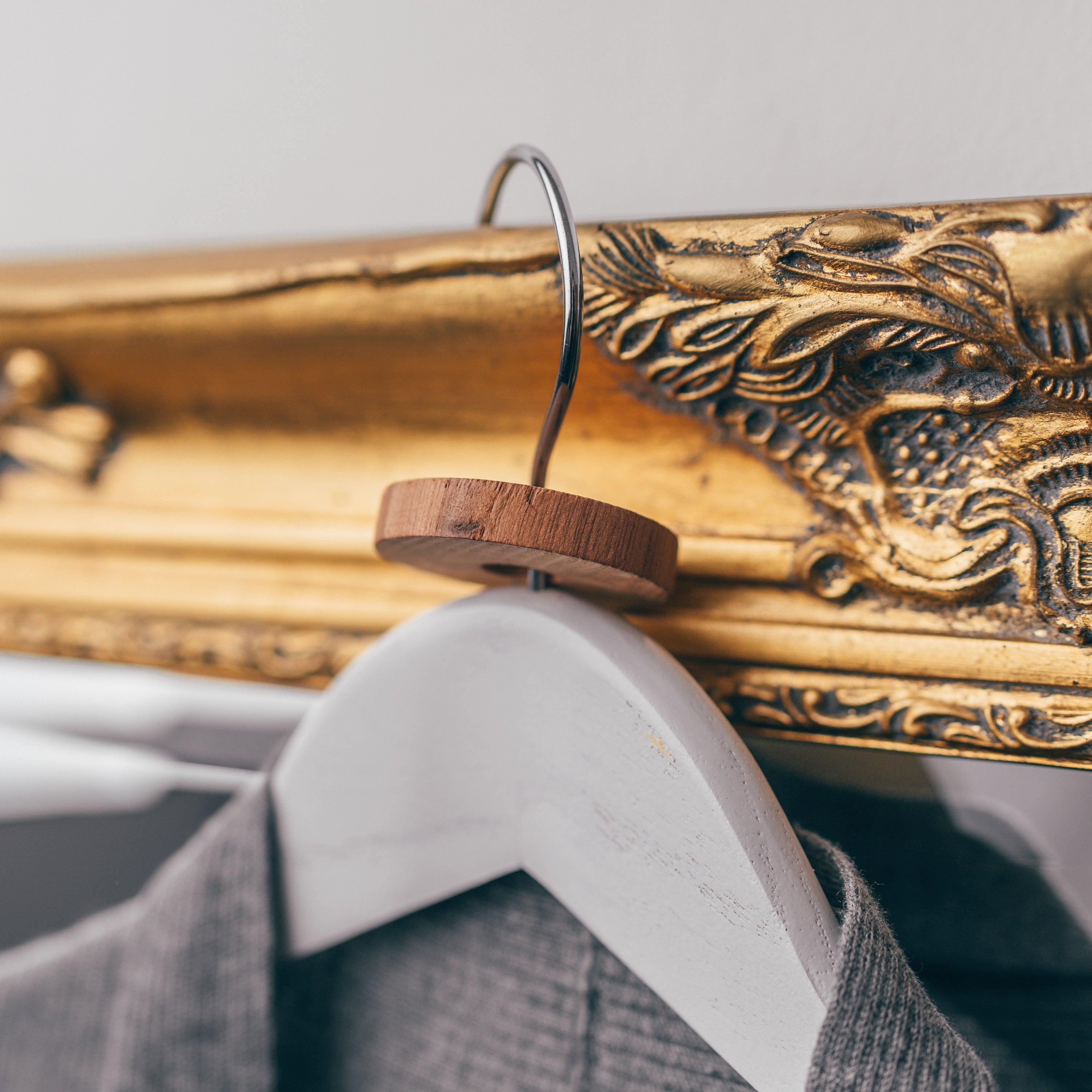 Red Cedar Wood Clothes Hanger Discs - Pack of 10
SKU: 445035
A pack of ten, natural, untreated red cedar wood disks, each measuring 4.5cm diameter to be used for moth prevention. Use them in the wardrobe threaded onto clothes hangers to keep pests at bay. When the fragrance fades, rub lightly with sandpaper to restore the aroma or refresh them with our pure, red cedar oil, sold separately.
Eco and environmentally friendly, our red cedar collection provides an excellent, fragrant moth repelling solution for the home.
Instructions for Cedar Products:
For wardrobe moth protection, place between 2 - 5 cedar pieces inside ensuring they are not covered by clothing nor in direct contact with garments to protect clothing from the natural oils.
For drawer moth protection, place 2 cedar pieces inside, preferably between paper to protect clothing from the natural oils.
When the cedar scent begins to fade it may be enhanced by lightly rubbing the surface of the cedar product with sandpaper and / or using the pure cedar oil.
Environmentally friendly, American red cedar is cultivated under government regulations and is not endangered. All products in this collection fall within the EU directive regarding biocide guidelines and are labelled with biocide warnings accordingly, despite being natural, biological, moth repelling agents.
Designed and developed by Redecker in Germany, quality brush manufacturers since 1935, most of our collection is manufactured at the Redecker workshops, although some items require specialist manufacturing processes in other parts of the world.
With over 80 years experience in brush making, the family owned business continues to work using traditional methods and natural materials sourced from across the globe.
The Oxford Brush Company is based in the Cotswolds near Oxford and takes pride in sourcing and selling the exquisite traditional and modern collection of Redecker branded brushes to the UK market.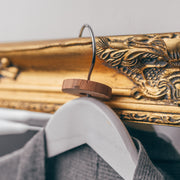 Red Cedar Wood Clothes Hanger Discs - Pack of 10