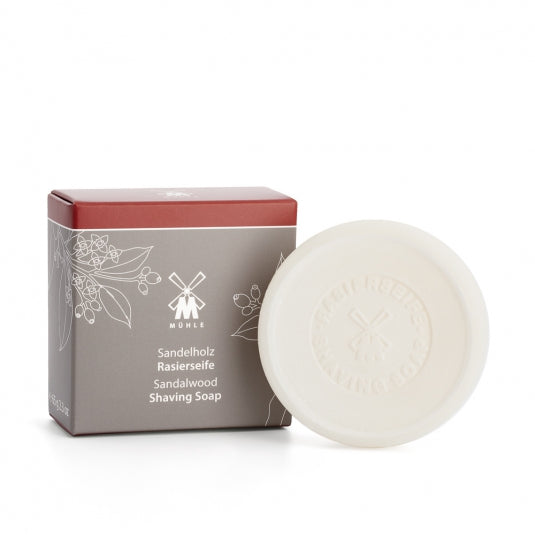 Shaving Soap - Sandalwood
SKU: 635014
Sandalwood Shaving Soap By MÃœHLE. 65g.
An essential for every gentleman's wash bag. Warm and sensual with fragrance notes of coriander and star anise. The shaving soap prepares the skin and beard optimally for a gentle, perfect wet shave. Natural ingredients calm and refresh the skin and relax all your seances. This delicately fragrant soap lathers beautifully and the smell is exquisitely luxurious.
Ingrediants:
Potassium Palmate, Sodium Palmate, Potassium Stearate, Potassium Palm Kernelate, Sodium Stearate, Sodium Palm Kernelate, Glycerin, Aqua, Palm Kernel Acid, Capryl/Capramdopropyl Betain, Parfum, Aloe Barbadensis Leaf Juice, Linalool, Benzyl Benzoate, Butylphenyl Methylpropional, Benzyl Alcohol, Citronellol, Limonene, Geraniol, Pentasodium Pentetate, Tetrasodium Etidronate
Designed and developed by Redecker in Germany, quality brush manufacturers since 1935, most of our collection is manufactured at the Redecker workshops, although some items require specialist manufacturing processes in other parts of the world.
With over 80 years experience in brush making, the family owned business continues to work using traditional methods and natural materials sourced from across the globe.
The Oxford Brush Company is based in the Cotswolds near Oxford and takes pride in sourcing and selling the exquisite traditional and modern collection of Redecker branded brushes to the UK market.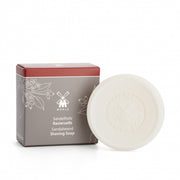 Shaving Soap - Sandalwood