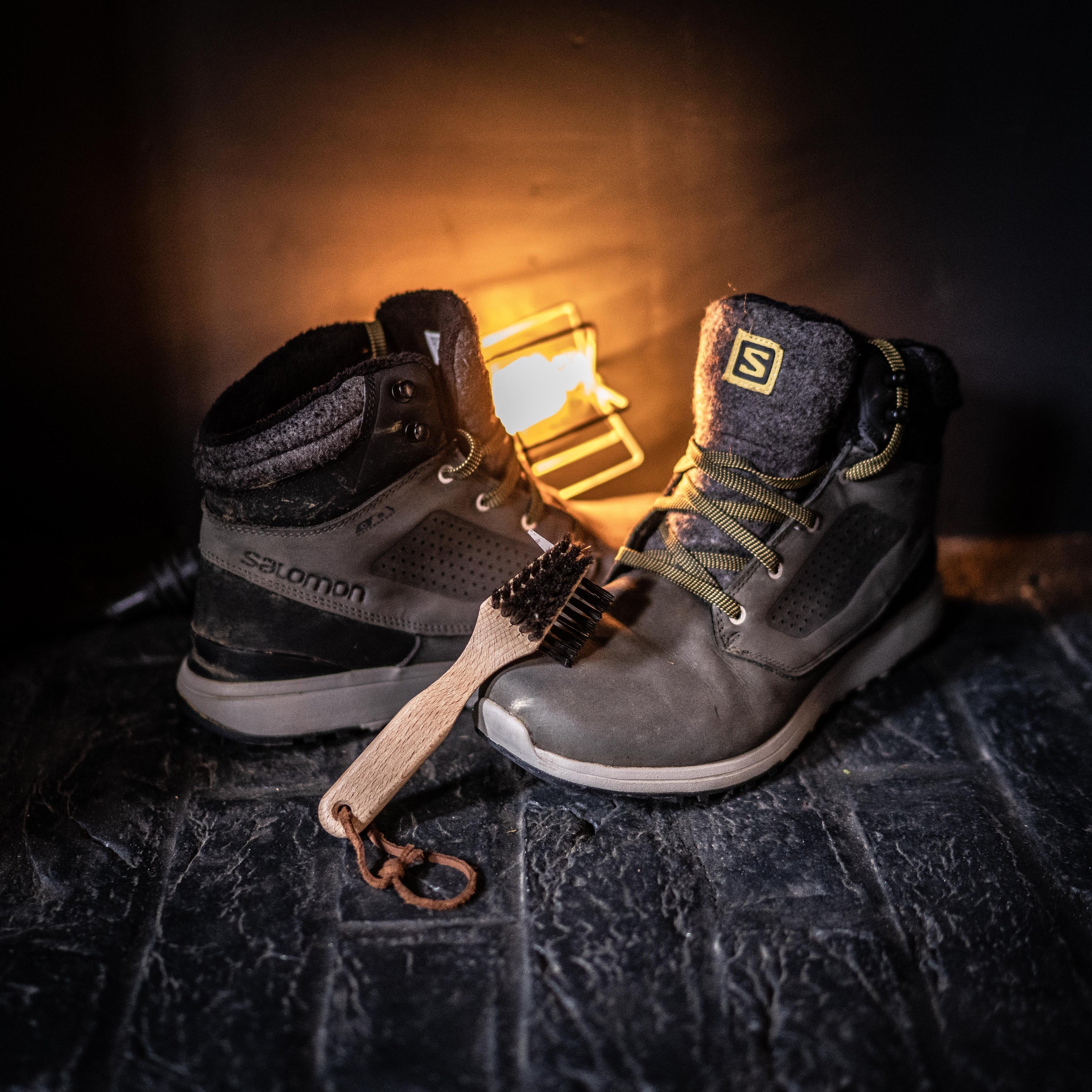 Shoe Sole Brush
SKU: 381216
Wonderful for walkers, hikers, joggers, sports enthusiasts and those who simply like to keep their trainers, shoes and boots free from stones and mud, our Walking Boot and sole brush does just what it claims: it removes stones and mud from ridged soles. The oiled beechwood handle is shaped to comfortably sit within your hand, whilst the stiff, black bristle is cleverly set into two sides: one side with a single row of extra tough, black boar bristles for narrow ridged soles, the other with three rows of tough, black boar bristle to deal with broader ridges and general dirt removal; finally, use the stainless steel spike to dislodge stones. Measuring 16cm long, it is finished with a leather hanging loop. Keep one in your pocket or in the car for use after long walks in the countryside.
Designed and developed by Redecker in Germany, quality brush manufacturers since 1935, most of our collection is manufactured at the Redecker workshops, although some items require specialist manufacturing processes in other parts of the world.
With over 80 years experience in brush making, the family owned business continues to work using traditional methods and natural materials sourced from across the globe.
The Oxford Brush Company is based in the Cotswolds near Oxford and takes pride in sourcing and selling the exquisite traditional and modern collection of Redecker branded brushes to the UK market.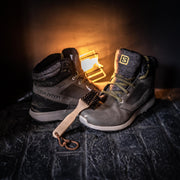 Shoe Sole Brush