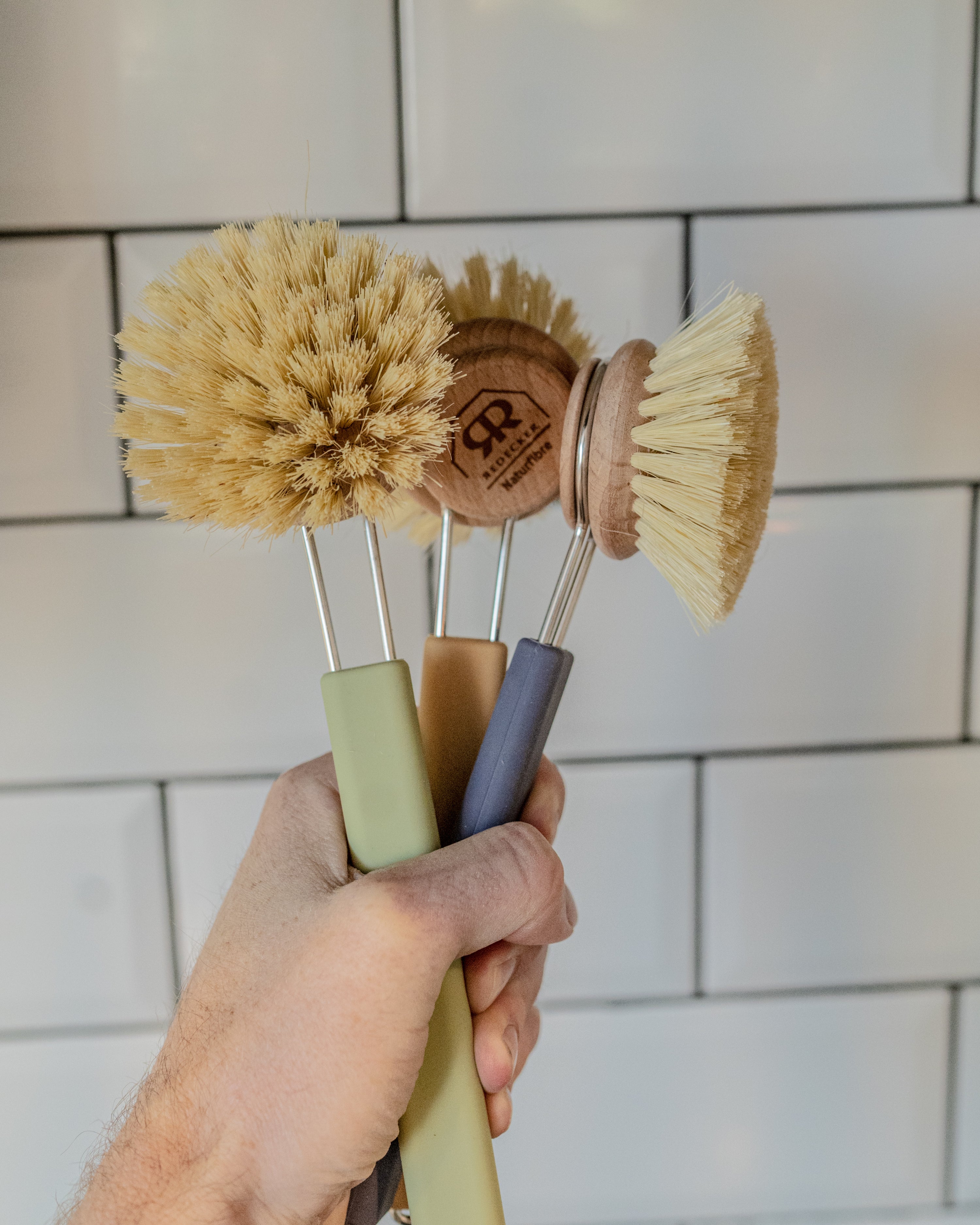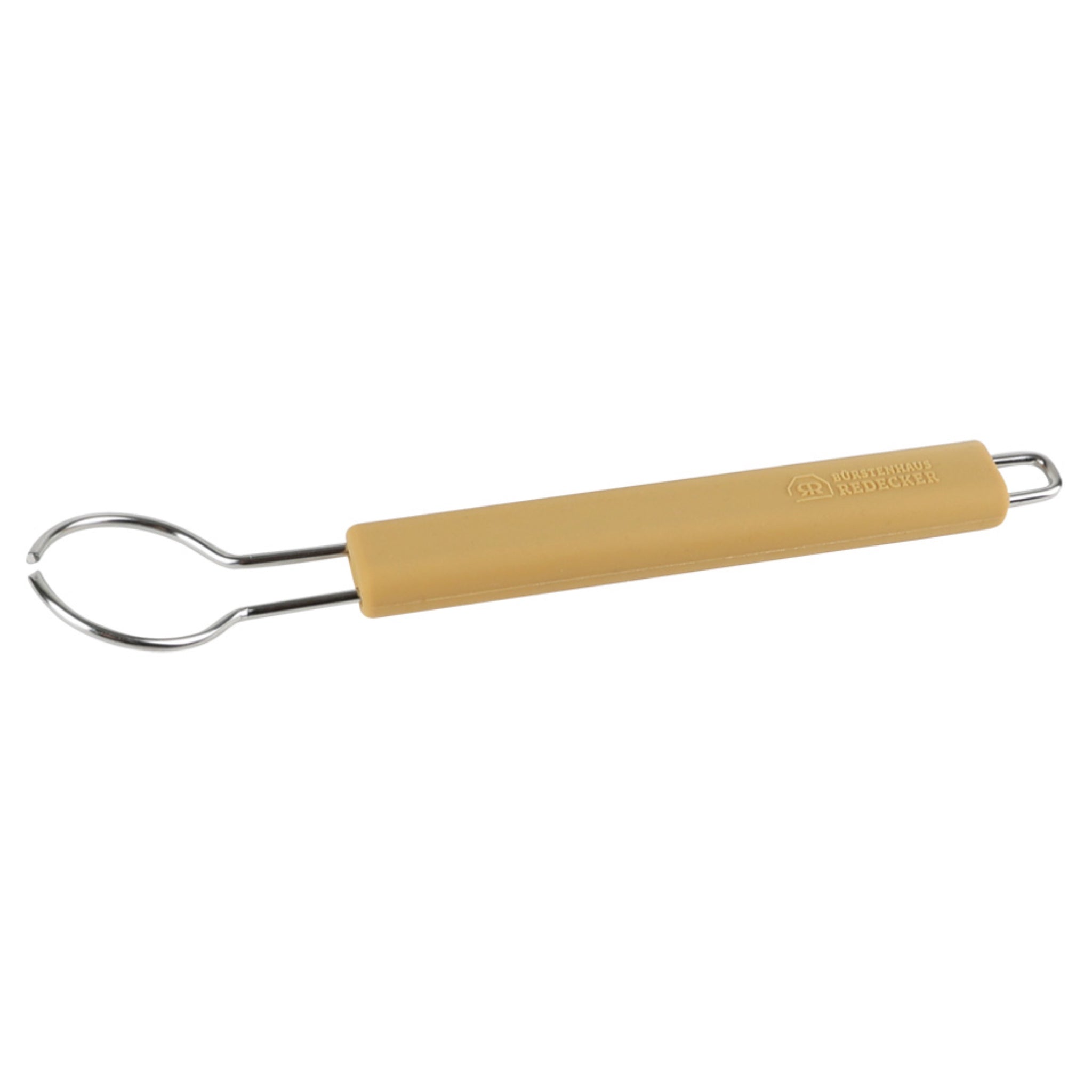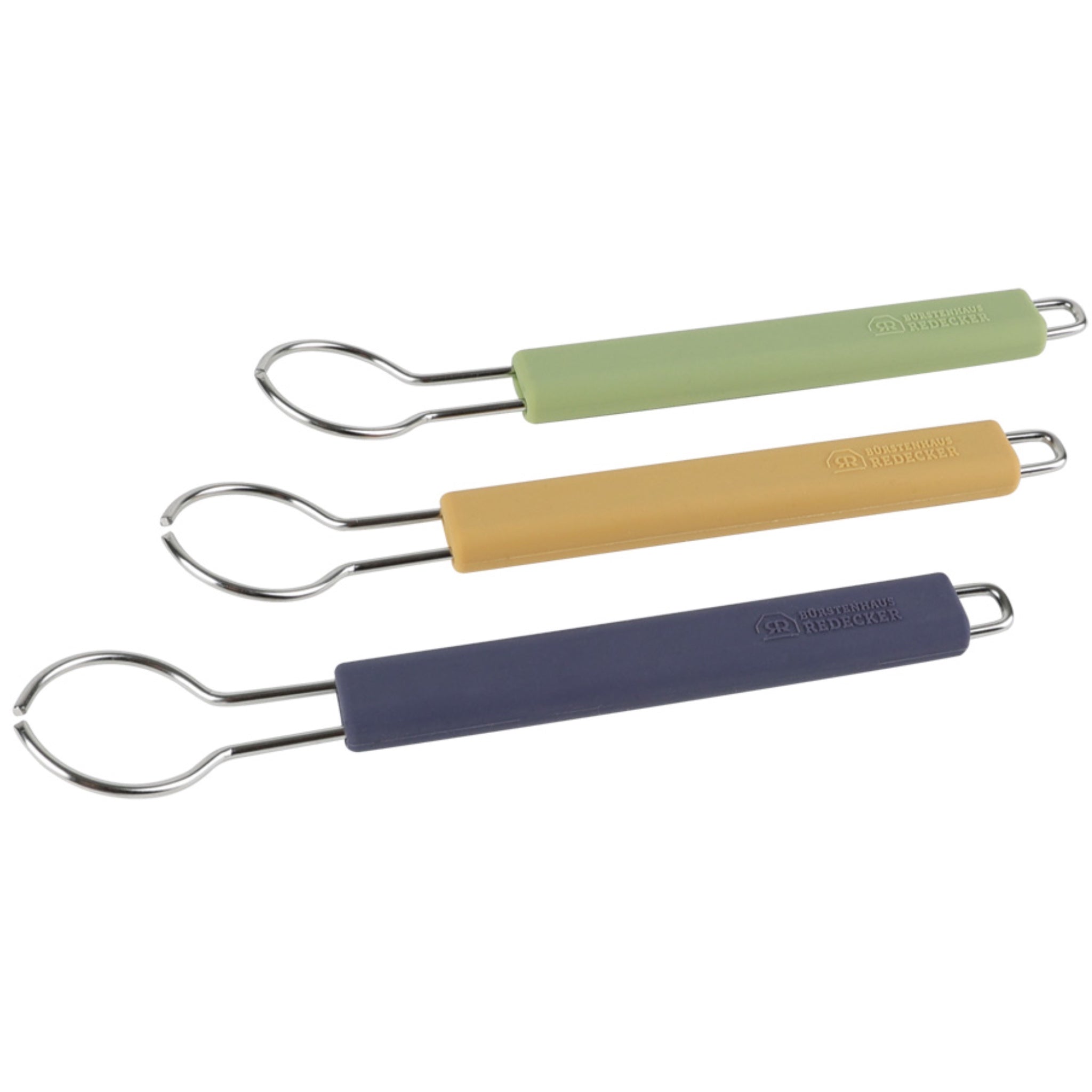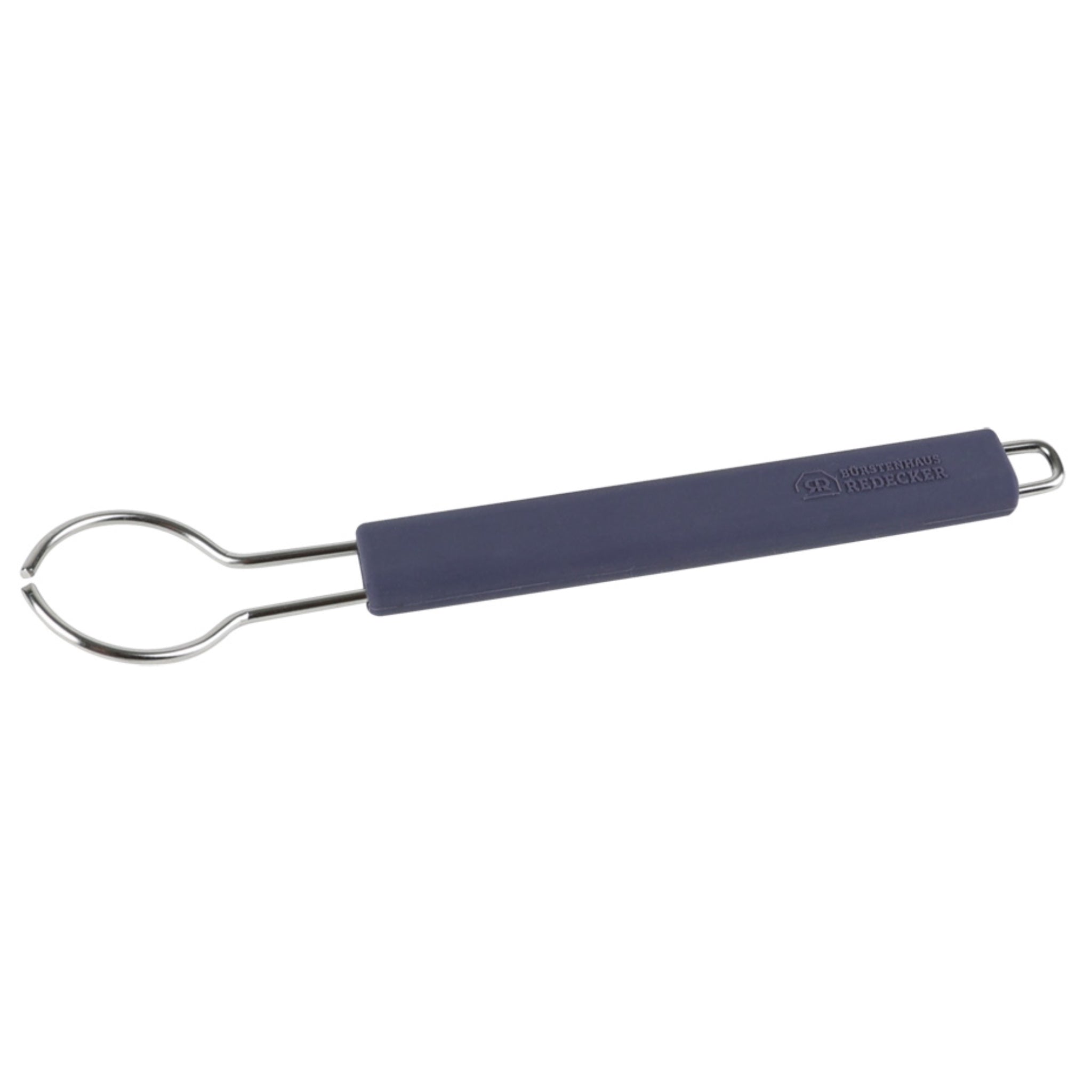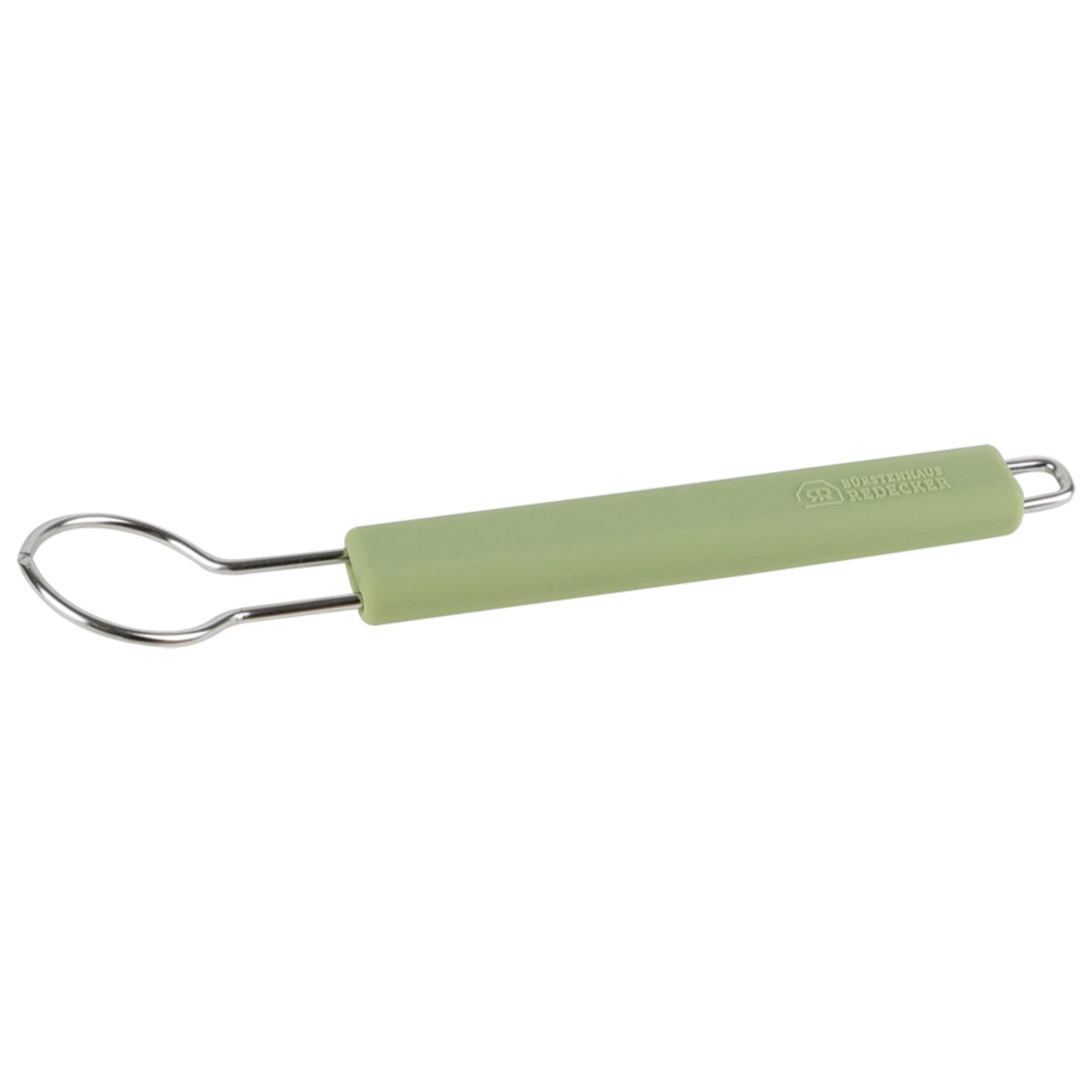 Silicone Dish Brush Handle
SKU: 321811
These patented stainless steel and silicone dishwashing brush handles are particularly durable and make your dishwashing brush even more ecological and sustainable.
TO NOTE! These handles do not come with an attached brush head. Please choose one of our replacement heads that best suits your needs.
To insert or change the brush head, simply pull down on the silicone part of the handle. Both our small (4 cm) and large (5 cm) dish brush replacement heads are suitable for these handles.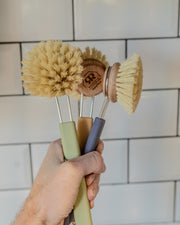 Silicone Dish Brush Handle