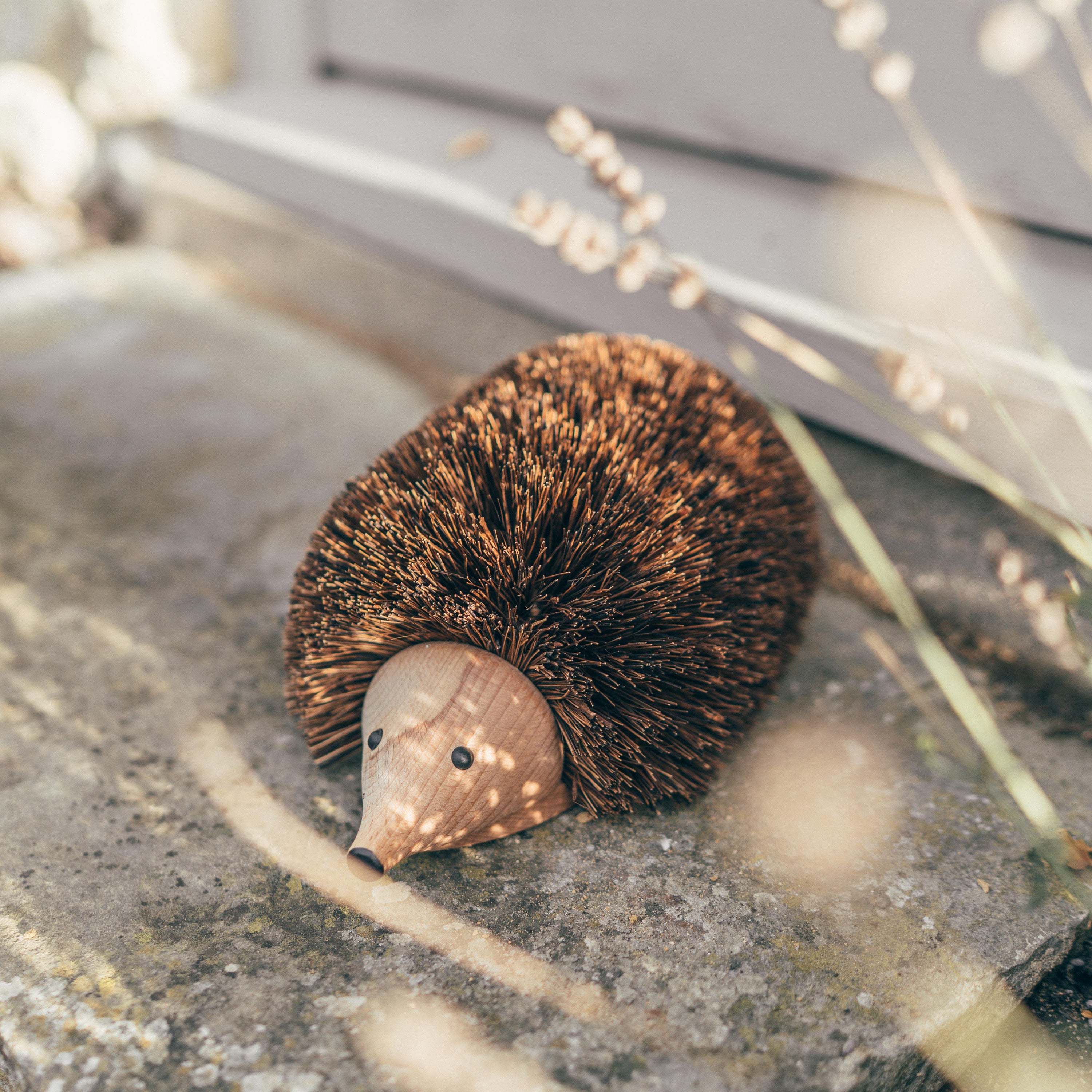 Hedgehog Shoe Cleaner
SKU: 455000
Our trusty hedgehog shoe cleaning brush will ensure your walking boots, shoes and wellies are kept free from mud and dirt all year round. Let him live beside the back door ready to assist whenever you get home from a walk in the woods or when inclement weather leaves your footwear filthy.

Hand crafted from oiled beechwood and stiff, bassine fibre, he measures 30cm long x 18cm wide x 13cm high approximately.

Designed and developed by Redecker in Germany, quality brush manufacturers since 1935, most of our collection is manufactured at the Redecker workshops, although some items require specialist manufacturing processes in other parts of the world.

With over 80 years experience in brush making, the family owned business continues to work using traditional methods and natural materials sourced from across the globe.

The Oxford Brush Company is based in the Cotswolds near Oxford and takes pride in sourcing and selling the exquisite traditional and modern collection of Redecker branded brushes to the UK market.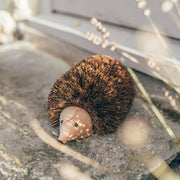 Hedgehog Shoe Cleaner