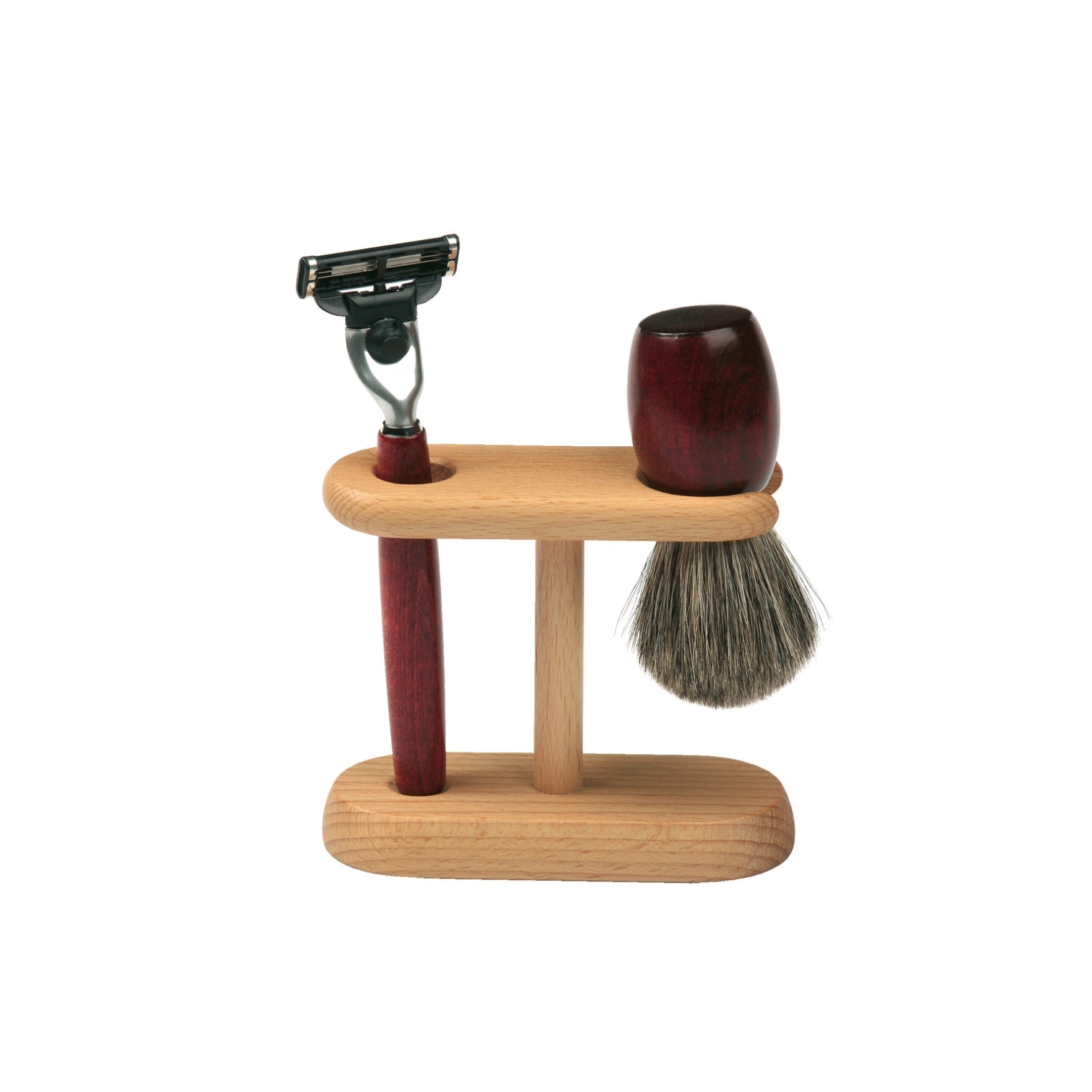 Beechwood Shaving Brush & Razor Stand
SKU: 646400
A simple, practical design, our oiled beechwood shaving stand provides a slot from which to suspend your shaving brush so that it can dry out properly after use, plus a hole in the top bar and indented spot in the base in which to rest your razor safely. Designed with clean straight lines, curved edges with rounded ends for a contemporary, uncluttered style, it measures 11.5cm wide x 5cm deep x 10cm high.
Keep your shaving brush and razor in tip top condition by always allowing them to air dry on a shaving brush and razor stand. Designed to hold each safely ready for next use, our stands come in a variety of high quality materials and finishes to match our shaving brushes and razors.
Designed and developed by Redecker in Germany, quality brush manufacturers since 1935, most of our collection is manufactured at the Redecker workshops, although some items require specialist manufacturing processes in other parts of the world.
With over 80 years experience in brush making, the family owned business continues to work using traditional methods and natural materials sourced from across the globe.
The Oxford Brush Company is based in the Cotswolds near Oxford and takes pride in sourcing and selling the exquisite traditional and modern collection of Redecker branded brushes to the UK market.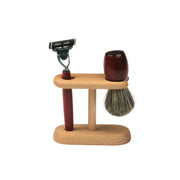 Beechwood Shaving Brush & Razor Stand