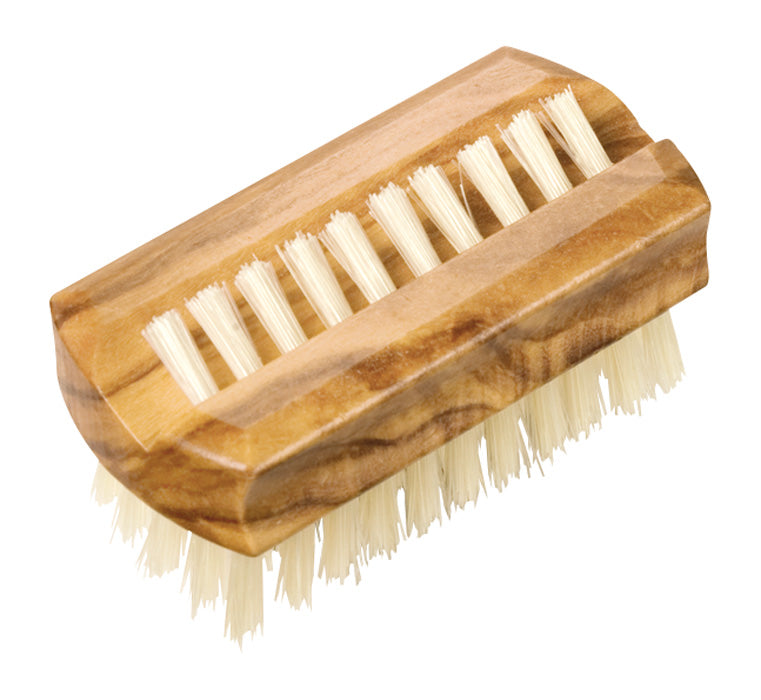 Travel Nail Brush in Olive Wood with Bristle
SKU: 721006
Lovely to use for travel or at any particularly diminutive wash basin, our pocket size waxed olive wood nailbrush is hand crafted using natural, light bristle. With a single row of angled, stiff bristle across the top for getting into very dirty nails and a medium bristle main section beneath, this little brush measures just 6cm long x 2.9cm wide and yet can still accomplish equal results as its larger sized relatives.
Bearing the natural markings characteristic of olive wood and enhanced by the waxing and polishing process, each brush is unique.
Our nailbrushes come in a variety of natural wood and fibre options. Choose tampico fibre, stiff nylon or extra stiff light bristle for the firmest brush head, and oiled, waxed or thermowood for water repelling qualities. Always rinse and air dry wooden nailbrushes after use.
Designed and developed by Redecker in Germany, quality brush manufacturers since 1935, most of our collection is manufactured at the Redecker workshops, although some items require specialist manufacturing processes in other parts of the world.
With over 80 years experience in brush making, the family owned business continues to work using traditional methods and natural materials sourced from across the globe.
The Oxford Brush Company is based in the Cotswolds near Oxford and takes pride in sourcing and selling the exquisite traditional and modern collection of Redecker branded brushes to the UK market.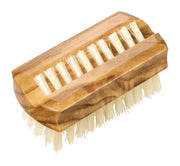 Travel Nail Brush in Olive Wood with Bristle